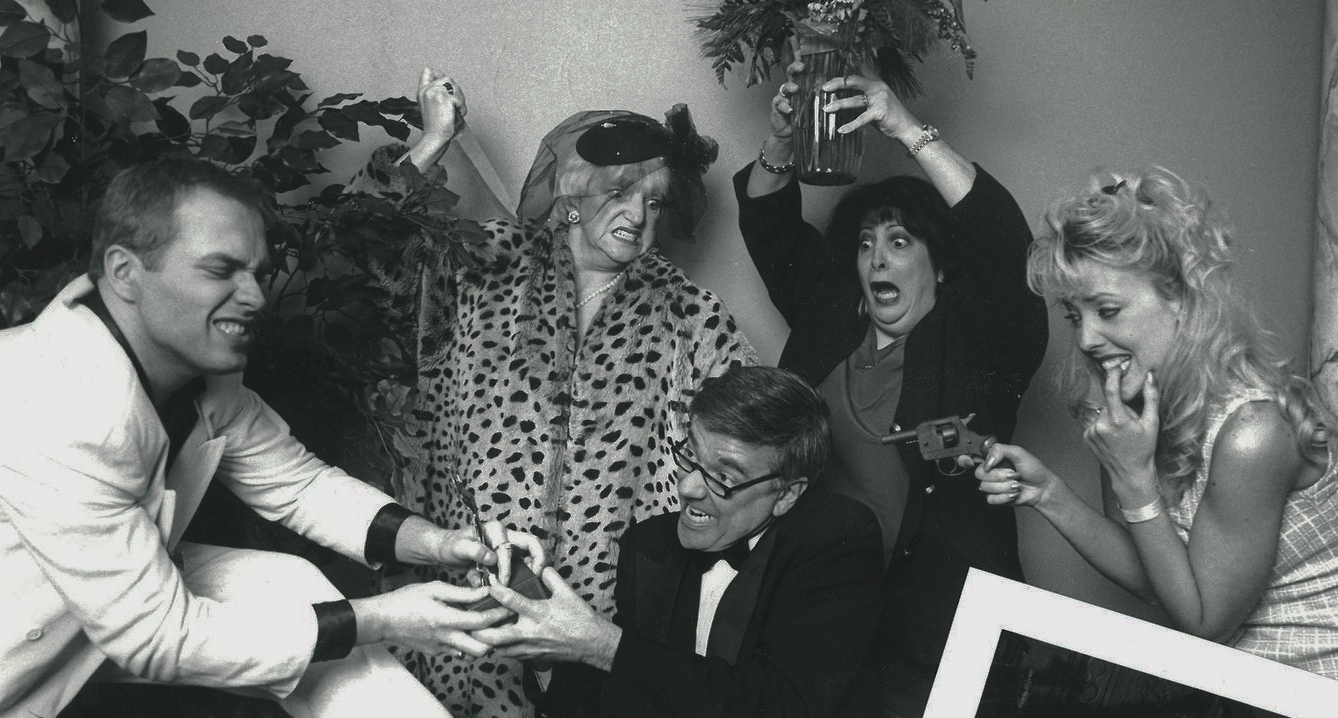 WHAT TO EXPECT AT A MOUSHEY MYSTERY
Mysteries by Moushey are a combination game, party, and theatrical production. A typical event is described below, although a few scripts will vary from it.
PRELUDE TO MURDER
The evening begins as the audience enters. Actors, in character, circulate, establish relationships, and stage confrontational scenes — all of which "set up" the mystery that will unfold.
THE DASTARDLY DEED
The next section of the event is basically a one-act play that takes anywhere from 15 minutes to an hour (depending on script). Characters are further developed, clues dropped, and a crime (or two or three) occurs!
THE CLUE HUNT
This part of the event is optional – although it is very popular. The clue hunt is adaptable, depending on your timeframe and your venue. The search for physical evidence can be as simple as distributing clues to tables or as involved as a madcap search of the premises, or anything in between!
THE SOLUTION SCENE
Once the clues are discovered, the suspects interrogated, the audience/sleuths offer their solutions to the crime. A solution scene is played (usually including a surprise or two!) The cast is introduced, winners announced, and prizes awarded.